About OPDEB (OrganisationProfessionelle Pour Le Development Educatif De Bainet) 501(c) (3) non-profit organization.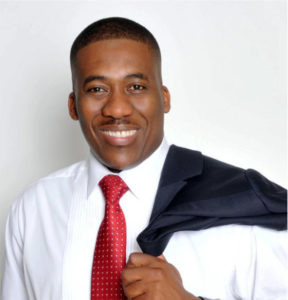 View Mr. Sorel BIOGRAPHY PDF || View Mr. Sorel RESUME PDF
I, Jean Marc Govern Sorel, a native of Bainet, Haiti immigrated to Miami, Florida on January 1st, 2000. I was fortunate enough to receive some great advice from Mr. Lesly Prudent who was the Principal of North Miami Adult Education Center at that time, where I enrolled in English classes for a couple of years. His words of encouragement are contributing factors in me becoming the person that I'm today. In addition to North Miami, I attended the following schools: Gold Coast School of Real Estate, Miami Dade College, Broward College and Tax Wise University. I want to remind everyone that success in life does not necessarily has to mean fame and fortune. It's about fulfilling your dreams and God given potentials, growing steadily and learning more about yourself at every stage of your life.
Since I came to the United States, I always wanted to do something big for my country, especially where I am originally from, Bainet. The Sorel family has been helping people of Bainet in various capacities for several years now. Every year, we distribute food, clothing and school supplies to about three hundred people. Two of the important things that I'm really passionate and care about are education and business, which is why I decided to start this non-profit organization so I can help with the creation of a technical school that can help prepare and train some of the residents of this great city, with a population of over 65,000.00 people who currently have none, or very limited technical skills. After 15 years of planning and calculations, I believe Bainet will finally have its very own technical school. Some of the trades that will offered at the school are Tailoring, Bakery, Plumbing, Electricity, Computer Tech, Mechanic and Basic English. Thanks to all of you, our sponsors for helping make this great dream a soon to be reality. We are still looking for sponsors and supporters that want to be part of OPDEB so we can also help residents of other cities like Code-DeFer and Lavallee-De-Jacmel…